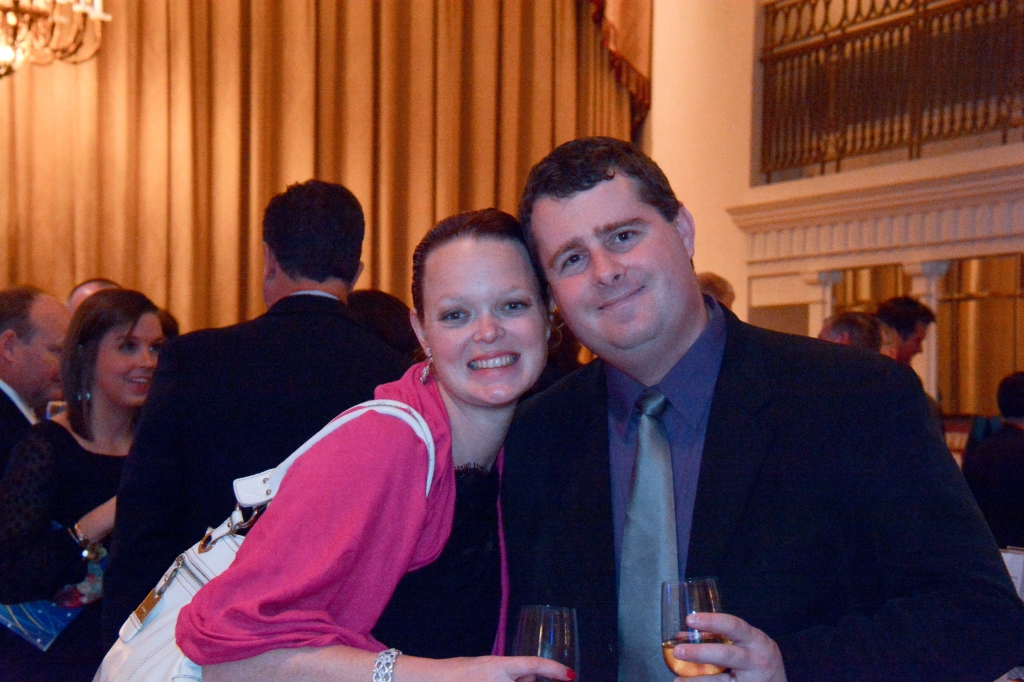 Cancer is such a personal experience. When we formed our foundation, we didn't realize the personal connections we would make with people. Amazing people you don't know very well volunteer and jump in with both feet to help. On Monday, we lost one of those amazing people and Connor Cures volunteers. Marie Gemmell, along with her two youngest children, three-year-old Cole and seven-week-old Devin, were taken from us way to soon in a freak accident when a plane crashed into their house. Our hearts are broken for her husband Ken and daughter Arabelle, who were not home at the time and who are living through this tragedy.  
Marie was a friend of a friend who jumped in to help with our Gala these last two years. Both Beth and I talked/emailed with Marie almost daily for over a month before the gala. She was planning on taking an even more active role this coming year. Her kindness and infectious smile will be missed by everyone she knew and touched.  
We do not understand why or how this happened. We feel like Marie is family. Beth and I cannot stop getting emotional over how much we hurt for her and her family. We hope she is with Connor now and Connor and her boys can all play together.  
Ken and Arabelle have lost everything they had. While we cannot replace Marie, Devin or Cole and we constantly ask for you to Help Connor Cure Cancer, if you can help Ken and Arabelle in any way, it would be greatly appreciated. There is a fund that has been set up to support their family and they are also taking other donations such as Size 8 clothes for Arabelle; size 2 shoes; large tops for Ken; pants size 36×30; size 10 mens shoes; toiletries; school supplies; books for a second grader; and small toys would be appreciated. In addition, they are continuing to ask for donations of gift cards (quick serve restaurants, coffee, gas, grocery stores, drug stores, Target, Walmart, etc)
Fund:  
http://www.gofundme.com/gemmellfamily
Other Donations can be sent to or dropped off at:
Kid's Town Learning Center
18815 Waring Station Road
Germantown, Maryland 20874
Facebook
|
Twitter