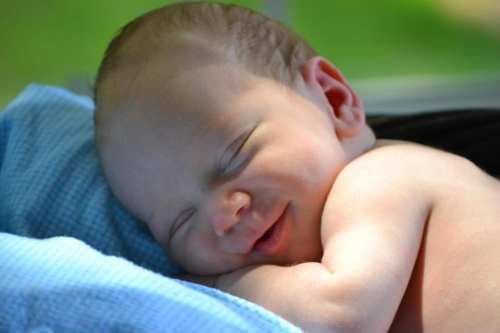 Just three short years ago today, we welcomed Connor Robert White into the world, our third boy.  Just six months later, a very rare brain tumor, an atypical teratoid rhabdoid tumor (ATRT) took him from us way too soon.  In the last two and half years since he passed, he has inspired us to help.  In his honor, Connor Cures was formed and has so far raised over $200,000 to help support pediatric cancer research. 
One of our foundation's sponsors, Epizyme, is working on a Phase 1 trial of a drug called Tazemetostat (EPZ-6438).  Epizyme has received some positive news that the drug will be given the Investigation New Drug (IND) approval from the FDA here in the US and they are awaiting the final approval.  We have committed $100,000 to support the doctors and investigators, who are doing some of the associated biology studies related to the drug and the patients being treated on this trial.  The investigators take blood and tumor samples from the patients on the study and send them to various labs around the country/world in relation to the cancers of the patients.  This is critical to really understand the impact of the drug on these cancers.  
Without your support, we could not have done so much in such a short period of time. Please consider making a donation in honor of Connor on his birthday or anyone else who has been impacted by pediatric cancer.  Funds will continue to support these kinds of trials and specifically pediatric cancer research.
Thank you for Helping Connor Cure Cancer!